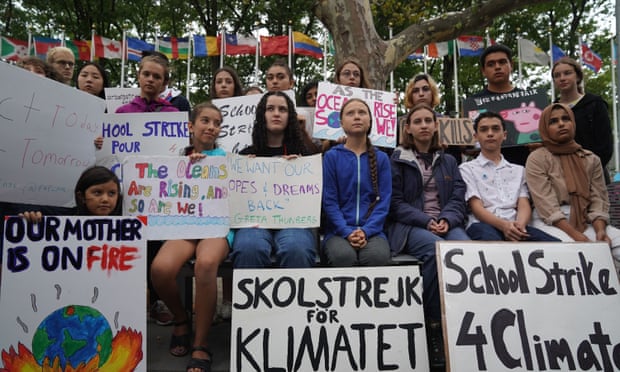 Today, September 20th , is Global Climate Strike Day with students, employees and other interested parties taking to the streets to highlight what we are are doing to our own planet. It is now universally accepted that it is us who are causing climate change via deforestation, excessive use of peticides, excessive use of natural resources and our reluctance to use alternative solutions to existing problems and practices.
But interestingly when one mines beneath this public display of concern, one uncoveres some very unpleasant truths. It is easy indeed to point a finger at governments, big businesses, vested intersts etc. as the main culprits for Climate Change, but unfortunately maybe a more reflective approach should be firstly adopted. Major societal changes occur when self questioning occurs and people recognise that they themselves must change….and change means discomfort.
So when next you purchase an item… do I need it? what is it made of? is it recyclable? can it be repaired? is it a once only use item? do I need the packaging/bag?. And when next you are at home, work or in your student accommodation…. can I recyle this? do I segregate my waste? does our complex/ neighbourhood have proper storage facilities such as bottle banks, segregated waste storage facilities? what waste am I generating every week?
Protesting is a great weapon when used correctly, but self questioning and practicing before preaching is even a greater one. Happy striking today…from the Bear!
http://brustibin.co.uk/wp-content/uploads/the-bear-that-cares-e1569242683167.jpg
1200
1200
Michael Prendergast
http://brustibin.co.uk/wp-content/uploads/LOGO-transparent.png
Michael Prendergast
2019-09-20 08:25:59
2019-09-23 12:29:44
Global Climate Strike..Today 20/09/2019