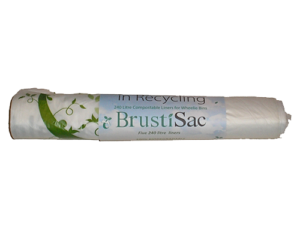 Compostable 240 litre Wheelie Bin Liners specifically designed for use with compostable waste, they fully decompose and leave no harmful residue.
Ideal for keeping that Wheelie Bin clean while greatly reducing the smells and leachate normally associated with the storage of food and organic waste.
Brustisacs meet European Standard EN13432 and come in rolls of 5.