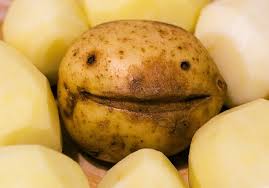 We Irish have a great afilliation and affection for the humble spud, yet  we do not give it any respect judging by the amount we throw away. Whether  it be scrapings from dinner plates, the discarding of incorrectly stored sprouting potatoes or the preperation of excessive quantities which are then dumped, our flexible friend does indeed get a raw deal. This practice however is not confined to the household and it would dishearten any descent spud to see the amount that is collected by waiters and waitresses at functions across the country, and then dumped.  Once cooked however leftover  Mr Spud's can be transformed into appetising dishes such as Cinnamon-Walnut Sticky Buns , Bacon-Cheddar Potato Croquettes, Broccoli Potato Supreme to mention but a few. See below a list of websites with mouth watering recipes that would make any self respecting cooked potato blush!
Just click the relevant link to discover what the Ultimate Master of Cullinary Disguise can get up to..  Mashed , Baked or Boiled. Or perhaps your imagination might come up with one or two more. He is flexible after all!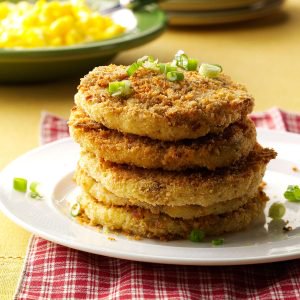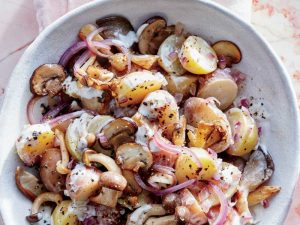 http://brustibin.co.uk/wp-content/uploads/smiley-potato.jpg
188
269
Michael Prendergast
http://brustibin.co.uk/wp-content/uploads/LOGO-transparent.png
Michael Prendergast
2017-11-17 13:24:21
2017-11-18 11:55:43
Spare a Thought for Spud Murphy!